5 Horrifying Domestic Violence Cases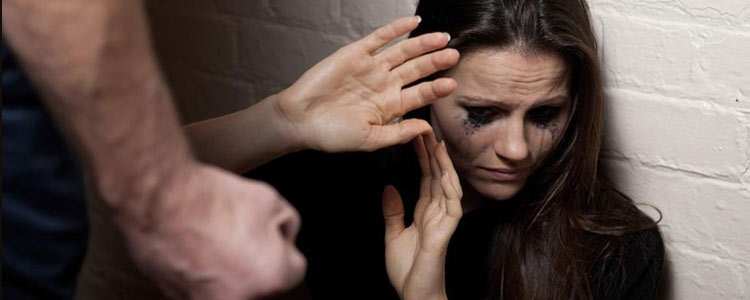 In 2013, Jose Arreola was sentenced to 28 years in prison for his crimes against Maria Escamilla.  In 2011, Jose & Maria were living together when this case of domestic violence occurred.  Jose had beaten, stabbed and mutilated Maria.  Maria had been raped, sodomized and cut on her face, mouth, limbs, and sexual organs.
Read the full story here:  http://www.dallasnews.com/news/crime/headlines/20130206-dallas-jury-sentences-man-to-28-years-in-horrific-domestic-violence-case.ece
Suzanne Thomas, a 32 year old woman, entered into a relationship with a man known as Jason.  When they were initially dating, things were great, and both were very happy with their relationship.  In 2013, Suzanne invited Jason to move into her house.  This decision did not turn out as good as she though it would.  They began to fight and bicker more than they would talk.  Soon, during one of their arguments, Jason had shoved Suzanne into a wall, smashing her head into a wall, and simply said "Sorry Suzanne" and promised to never do anything like that again.  Suzanne was constantly living in fear and asked Jason to move out.  Jason complied and packed a bag, and said he'd come back later for the rest of his stuff.  Suzanne went out with her friends that evening, and when she returned late that evening, Jason was waiting for her.  He forced himself into her house at knifepoint, where he then proceeded to  stomp on her head and face until she lost consciousness.  When Suzanne woke back up, Jason was standing over her with a kettle of boiling water and proceeded to pour it onto Suzanne.  Jason then attempted to pour a second kettle but was interrupted when police busted through the door.
Read the full story here:  http://www.sellusyourstory.com/news/worst-cases-of-domestic-violence-39944/
The wife of Keith Allen McGill, a 45 year old individual, was just working at home, when her husband came in a drunken state to their house.  McGill came home after drinking with his friend and crashed through front door and knocked it off its hinges.  McGill proceed to punch and kick his wife and even stomped on her back, which she recently had surgery on.  The attack didn't stop there.  McGill struck her with a lamp and tore her scalp, burned her with a cigarette, beat her with a belt, then choked and attacked her with a knife.  McGill also threatened to kill her and attempted to rip her tongue out of her mouth.  This brutality was only stopped when the neighbor that was drinking with McGill intervened and distracted the husband long enough for McGill's wife to escape.  The wounds were so severe that the Deputy County Attorney, Ann-Marie McKittrick, said that her face was unrecognizable.
Read the full story here:  http://billingsgazette.com/news/local/crime-and-courts/prosecutor-assault-on-wife-worst-case-of-domestic-abuse/article_e0a3088c-05af-524d-a9f6-b5599cc815f5.html
Mary Clemons, now 40 years old, recalls her 15 year marriage, where she was constantly abused and held captive.  During these 15 years, Mary has been gagged, tied up, beaten, stripped naked in the woods, chased with a car, guns pulled on her, knives held to her throat, been suffocated, locked and up all day, and so much more.  Mary Clemons finally left for good, after her eighth time of leaving, after 7 hours of being suffocated and beaten and then raped for "make-up sex".
Read her full story here:  http://www.goodhousekeeping.com/life/inspirational-stories/a18716/escaping-domestic-abuse/
Alan Clinch, a 49 year old male, was stabbed with scissors after an argument with his wife about cleaning in 2012.  Alan is one of the male victims of domestic violence where the male was the victim and not the perpetrator.  In a 2010, CDC report, in a year's time over 5 million men had been victims of intimate partner physical violence.
Read more about it here: http://www.bbc.com/news/uk-england-cornwall-34696595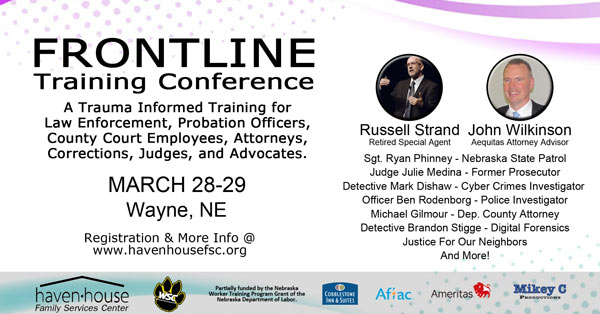 __________________________________________________________________________

Haven House has been providing free and confidential services to
domestic violence and sexual assault survivors since 1978.
This includes everything from providing a safe place to stay in our emergency shelter
to helping survivors reestablish their own households.
We can only do what we do, because of the support of great people like you.
Would you help us to help survivors and consider donating $5, $10, or $20?
Thank you.
__________________________________________________________________________
Other Articles