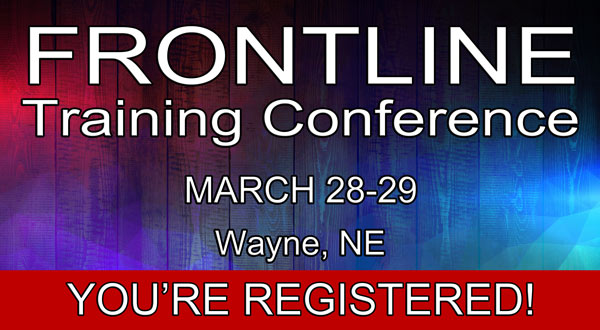 Congratulations!
You are fully registered to attend the "Frontline Training Conference" from Haven House and Wayne State College.
Our team will be contacting you in the next week to answer any questions you may have, and we will release final schedule for this training very soon.  We look forward to seeing you in March!
Final venue at Wayne State College and schedule will be sent to you no later than March 1st.
Also, if you need to make overnight reservations, Cobblestone is a great local option for overnight accommodations.  Visit their website here.
—————————
Registration Successful
Frontline Training Conference
March 28-29, 2018
(you're registration is for the day(s) you selected.
Wayne State College
Wayne, NE
—————————
If you have any questions or need to make any changes to your registration please call 402-375-5433 or email joshs@havenhousefsc.org.
Thank you.